Just a few short months ago, no one would have been able to predict that there would be a virus that would wreak havoc on our daily lives and that this crisis would spur such upheaval as it has in the medical community at large. Unfortunately, this is the reality that we are living in now and for the foreseeable future, so it's imperative for medical practices to adapt, putting patient and staff health and protection as the absolute priority while still maintaining the day to day integrity of operations. The following tips will equip your healthcare center for the challenges it will face in the coming months.
Set up an office taskforce-
The COVID-19 virus is unprecedented. We are learning new things about it every day. A team should be created in the office whose job it is to carefully monitor and implement CDC and healthcare guidelines and stay abreast of local as well as federal government mandates. This team should also be responsible for itemizing and maintaining the inventory of PPE that is pertinent to the office. This will help to maintain a safe and healthy work environment for all staff as well as create an environment where the spread of disease can be mitigated. All healthcare professionals are very concerned for their own safety as well as the safety of their families, so implementing strict standards will go a long way to bring a certain level of comfort to the staff and patients alike in uncertain times.
Create a workflow for suspected COVID-19 patients-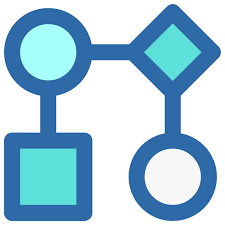 There should be clear and concise guidelines set forth in your medical practice about how to assess and screen suspected Coronavirus patients. The CDC has a patient assessment protocol to detect early disease in patients presenting to your office. It is important that the CDC website is checked daily as part of this workflow for any screening criteria updates. From triaging patients over the phone to collecting, handling and testing clinical specimens, every process and staff member should work in cohesion. The more clear the workflow process is within the office, the faster and thorough assessment can be done of the patients.
Cleanliness is next to Godliness-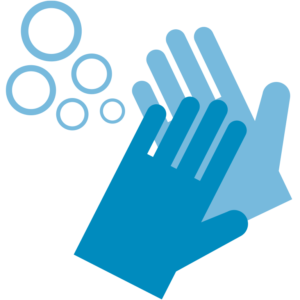 Maintain Social Distancing within the office. Patients should be required to sit at least 6 feet apart. Encourage patients to come alone to their appointments, and if they are unable to ie. they are a child or elderly, then only one adult should be permitted to accompany them to the visit. Remove any magazines or books from the waiting area. Make sure the waiting rooms, as well as exam rooms, are frequently sanitized throughout the day. Dedicate separate exam rooms specifically for suspected COVID-19 patients.
Allow non-clinical employees to work from home-
Billers, coders, schedulers, and administrative staff are remote-friendly jobs. They are also integral to keeping cash flow going. By allowing these employees to work from home, there is less chance of exposure to them and administrative workflow can continue smoothly. If your practice has a good cloud-based practice software, employees can set up their work from home while still keeping the data secure.
Telehealth has been around for some time, but during this crisis is when it has started picking up steam and garnering the most attention. In fact, an emergency declaration was made on March 17, 2020, by the Centers for Medicare & Medicaid Services (CMS), that states that providers will be paid to care for Medicare beneficiaries for office, hospital, and other visits conducted via telehealth anywhere in the country, no longer just in rural areas. These services can be provided in nursing homes, hospital outpatient departments, patient residences and other settings, and across state lines. This goes into effect retroactively to March 6, 2020, and will extend through the COVID-19 public health emergency. The providers listed include physicians, nurse practitioners, physician assistants, nurse midwives, certified nurse anesthetists, clinical psychologists, clinical social workers, registered dietitians, and nutritionists. Limiting exposure to patients and clinicians by making assessments via telehealth will needlessly keep people out of clinics and emergency rooms who don't need to be there.
Though it is a daunting task when practices and hospitals are being pushed to the max with a huge influx of patients during this crisis, it is possible to have a well-run operation that not only provides safety and quality care to patients but one that can also become a benchmark of success in the community during this crisis and beyond.