To many clinicians, just the term "telemedicine" brings on a collective groan. How can adding more technology to your medical practice be a great thing? After all, implementing and utilizing EMR's in the practice for many was a headache, and for some, still is. But creating telemedicine as a service line in your practice will not only thrust you into the future of medicine but will also be a much appreciated and welcome service to patients who like options.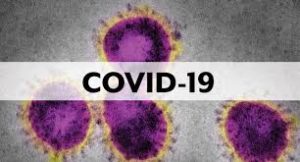 Recently, with the COVID-19 crisis that we have become embroiled in, the safety and health of clinicians, supportive staff and patients alike has become paramount. Long prior to COVID-19, telemedicine was out there, but not readily used by physicians. Perhaps this was due to the restrictions surrounding it, or maybe it was just too "new" and practices did not know how to fully avail and make use of it in their practice. But with the COVID-19 outbreak that has gripped the world, however, practices and hospitals are suddenly beginning to see it's value, and we believe, this will be the beginnings of telemedicine becoming widespread and a staple in the medical landscape. Clinicians are seeing its value as it can be used as the first line of patient assessment, especially for those with suspected Coronavirus. This would reduce needless exposure to staff and other patients in the office. Patients, who are already on edge, would not have to worry about leaving the house to go to a doctor's visit where they could be exposed to the contagion. Nobody is safe from this virus, and keeping as many people at home and out of hospitals and practices needlessly would be tremendous on it's own in helping to quell the spread of this disease.
On March 17th, 2020, CMS declared that it would pay providers for hospital and office visits for Medicare beneficiaries that were made via telehealth. This would be allowed anywhere in the country, not only rural areas, and across state lines. This was opened up not only for physicians but also for nurse practitioners, physician assistants, midwives, clinical psychologists, clinical social workers, certified nurse anesthetists, dietitians and nutritionists and will remain effective throughout the course of the virus emergency. They made the start date effective as of a retroactive date of March 6th, 2020. Needless to say, this ended up being a game-changer.
With knowledge of the benefits of telemedicine that have been brought to light now, it's clear that introducing telehealth into your practice would be a no brainer. In the next installment, we will discuss how to successfully and easily incorporate it into your medical practice.