Revenue Cycle Management service by AIE Medical Management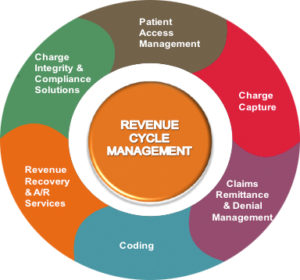 Are you drowning in unpaid patient bills? Are you sick of focusing on how much your patients have paid on their bills instead of what medical treatment will best serve them? As the head of your practice, you have to ensure that you're making money to pay the bills but you may be wishing you didn't have to. It may be time to consider calling someone else in to help with the revenue cycle management.
Revenue cycle management is the process in which an organization handles the finances and processes associated with different steps of patient care from start to finish. It begins when a patient is first scheduled for an appointment and continues through the services provided to the billing afterward. Patient scheduling offers the opportunity to gather information vital to the claims process, such as insurance information, to verify eligibility.
The healthcare revenue cycle process includes coding medical services and billing insurance. Making sure that patients have eligible insurance on file can help in determining costs for various treatments. Faster and more accurate claims transmission allows for greater flexibility in arranging patient care.
After medical services have been provided, another key medical billing management process emerges. Managing past due patient accounts and accounts receivables impact the provider's cash flow through collection times. The revenue cycle in healthcare also includes bad debt or managing uncollectible patient records. When patient accounts are up to date, the cycle continues with scheduling the patient's next visit and perhaps even offering reminders.
With these numerous steps ranging from patient follow up to medical coding to insurance understanding, many practices turn to a revenue cycle specialist to ensure that not one step in the process gets forgotten. It is a matter of having a deep knowledge of each portion while being able to organize all of the information simultaneously ensuring that deadlines are met otherwise a severe lack of funds could ensue. The demand for revenue cycle specialists continues to increase
The Job of Revenue Cycle Specialist
A revenue cycle specialist is responsible for the company's third-party medical claims processing. Medical claims are prepared and submitted to Medicaid, Medicare, and private insurance companies. This position will handle questions, complaints, or problems from insurance companies, Medicaid offices, and their associated Managed Care Plans, Medicare regions, and their associated Health Maintenance Organizations, and families regarding insurance payments.
Few roles are more critical to the long-term financial integrity of the facility than that of the certified revenue cycle specialist. In this capacity, professionals ensure the long-term financial viability of the hospital or clinic by handling patient billing data and executing key tasks within the revenue cycle. This includes initial billing and invoicing, arranging for payment and payment processes, overseeing collections and accounts receivable, and ensuring a smooth financial system that properly accounts for all services rendered. The revenue cycle specialist works collaboratively with accountants, human resources professionals, and financial analysts, to properly oversee every aspect of payment and collections. They'll also be the first to spot financial problems or irregularities.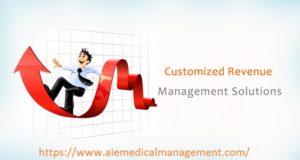 Revenue cycle specialists are designed to "fill in the gaps" of a hospital's or clinic's financial operation. Their goal is to make sure that every aspect of billing and budgeting runs smoothly, whether it's accounting for patient treatments, calculating the cost of patient intake, issuing bills for payment by the patient and their insurance company, or collecting on past-due obligations. Since hospitals and clinics rely on the collection of outstanding balances to fund their operations, oversight of these procedures and their associated departments is absolutely essential for long-term facility survival.
The Importance and Value of Revenue Cycle Specialist
Based the understanding of revenue cycle management and the job responsibilities of revenue cycle specialists, now, we can summarize that how these specialists can create some value and importance to the patients care process of the companies.
Their main value comes from the fact that they provide the following:
A focus on optimizing revenue
Reconciliation of all charges received against your service log to ensure all services rendered have been submitted for payment.
A comprehensive process that facilitates accurate, timely claims submission.
Review and tracking of payments received from payers for accuracy and appropriateness.
Identification of opportunities to improve practice efficiency.
Proactive processes and knowledge
If you feel as though the revenue side of your practice has not been given enough daily attention and as though money is slipping through your hands it may be time to let a specialist take on the burden of collecting bills. With a revenue cycle specialist on your team, you can focus on the medicine not on keeping the lights on.
References:
https://www.nearterm.com/revenue-cycle-management-process-important-healthcare-industry/
https://www.adsc.com/blog/importance-of-revenue-cycle-management-in-healthcare-industry
https://www.healthmgttech.com/three-views-on-revenue-cycle-management.php
https://www.rev-ignition.com/revenue-cycle-systems-important-value-based-care/
https://www.healthcare-administration-degree.net/faq/certified-revenue-cycle-specialist/
https://www.prentrom.com/assets/uploads/Revenue_Cycle_Specialist.pdf