Important questions to ask before you hire a Medical Billing Company
Revenue cycle management is the single most important part of your healthcare business. It can literally make or break your operations.That is why choosing the best Revenue cycle management company is the most important and most serious task you will take on.
But don't fret, here we will discuss the most important questions that you should ask any Revenue management cycle company that you may be considering. Remember, with careful time and homework up front, you will position your company for success in the long run.
Is the medical billing company trained in your specialty?
This is the first question that you should ask. Due to the intricacies of medical billing and coding, and the variances between specialties, you want to select a company that is well versed and has experience in your specialty. They should have a good grasp on the issues surrounding your coding, reimbursement, denials and appeals and how to appropriately manage them so that your cash flow never suffers.
Is the billing company HIPAA compliant?
Patient medical information is the most sensitive information there is and protecting it is of utmost importance. HIPAA compliance is a must. Security, confidentiality, and privacy of the protected health information must be practiced meticulously. Good quality medical billing companies spare no expense to ensure rigorous practices and protocols regarding HIPAA. Make sure that the company you choose makes this compliance a priority.
What kind of financial reporting does the medical billing company provide?
Hiring an RCM company that is able to pull real-time, pertinent reports that help you make decisions regarding your practice is an extreme value add. Whether they are monthly reports or ad-hoc reports, it is important to know their capability and transparency. Don't overlook this. Knowing what kind of information that you can expect to receive on an ongoing basis and what you can request will determine how much they plan on keeping you in the loop, and it will weed out the kind of company that you are uncomfortable working with.
What billing software does medical billing service use?
Finding a software or EMR product that the physicians and staff are happy to use and can navigate with ease can often be a challenge. If they are forced into a product that they are unhappy with, this will reduce provider satisfaction and ultimately compliance. Ask the billing company if they are rigid in the software that they use or if they are comfortable working in the software product that your office is currently using if you are happy with it.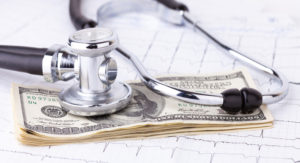 How are the follow-up practices of the billing company?
Are they successful with appeals? What kinds of accounts receivable follow-up procedures do they follow? How often does the service follow up on payer accounts? Many billing companies will go after low hanging fruit that requires the least labor intensiveness but not fight for every dollar for your company by not doing these previously mentioned things. They have poor accounts receivable follow up and you ultimately will see your AR balloon over time.
Will your monthly bill be based on a flat rate or a percentage of charges collected? Because medical billing services should help you to increase collections, the percentage option is a good one as it aligns the service's incentives with your practice's goals.
Are there additional fees? On top of the monthly cost, billing services may charge additional fees for initiation, termination, or data conversion. It's important to factor in these extra costs when you are comparing billing service costs.
What services are included? Medical billing services aren't always equal, and a less costly service may be a less comprehensive service. Find out exactly what kind of billing assistance is included, and ask about different packages that may be available to determine which one best suits your healthcare practices' needs.