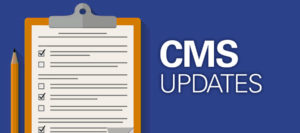 This information is current as of 03/27/2020
Our first thoughts:
Here at AIEMM, during this time of crisis, above all we hope you and your families are safe.
All clinicians, Nurses, Firefighters, police officers, EMT's, truck drivers, public transportation, garbage people, grocery stores clerk, stockers etc., gas stations and the restaurants who are still trying to feed us, we are with you, we appreciate you and we Thank you all!!
Ok, on to the needed information:
Since CMS as issued the 1135 Waiver, AIE Medical Management would like to share some updates with our community to keep you apprised of the options the you or your practice of which to avail yourself.
Our intention is to not recreate the wheel, the information is out there, but to rather try to keep it simple and to the point.
Please note this applies to all information following:
All services must be medically necessary, and, requires clinical documentation that supports being paid for the CPT©/HCPCS code submitted on the claim. How you do this is dependent on your EMR.
Telemedicine Waivers
H.R. 6074 – Section 101:
"Telehealth Services During Certain Emergency Periods Act of 2020"
Non-face-to-face Services
Telehealth visits: A real‐time interactive audio and video communication.
Virtual check‐ins –A brief phone call to determine whether or not an in‐person visit or other appropriate treatment is needed.
E‐visits – Digital communication with patients and the treating provider through our patient portal or secure email.
Note: Virtual check ins and E-visits are payable outside of Telehealth.
Let's address telehealth visits first.
Medicare Telehealth Services – A few examples
CPT codes 99201‐99215                                                 Office or other outpatient visits
CPT codes 99231–99233                                                Subsequent hospital care services, with the limitation of 1 telehealth visit every 3 days
CPT codes 99307–99310                                                Subsequent nursing facility care services, with the limitation of 1 telehealth visit every 30 days
CPT codes 90832–90834 and 90836–90838             Individual psychotherapy
You can find a complete list of Medicare Telehealth services for 2020 here:
https://www.cms.gov/Medicare/Medicare-General-Information/Telehealth/Telehealth-Codes
What has been waived during the Emergency Health Period by CMS for Telehealth, what rules do and do not apply, currently?
Important first issue to address:
To the extent the waiver (section 1135(g)(3)) requires that the patient have a prior established relationship with a particular practitioner, HHS will not conduct audits to ensure that such a prior relationship existed for claims submitted during this public health emergency.
In other words, they did not waive the requirement, buy 3 days after the waiver was sent out, HHS stated they will not make sure that this specific rule is adhered to.
It does always make sense that the rule for telehealth is that it is an established patient in normal situations. I am grateful and hopeful that HHS could see why this would be a big hindrance in our current environment and will allow provider's see patients on an as needed basis!
The provider must use an interactive audio and video telecommunications system that permits real‐time communication between the distant site and the patient at home.
Distant site practitioners who can furnish and get payment for covered telehealth services (subject to state law) can include physicians, nurse practitioners, physician assistants, nurse midwives, certified nurse anesthetists, clinical psychologists, clinical social workers, registered dietitians, and nutrition professionals.
Allows physicians and other health care providers to bill Medicare Part B for patient care delivered by telehealth during the coronavirus health emergency regardless of the patient's location.
Expansion and revisions end when the PHE ends.
HHS has waived and modified certain telehealth requirements once the President declared a National Emergency (which happened 3/13/20)
Waives the originating site requirement for telehealth services provided to Medicare beneficiaries.
Allows telehealth services to be provided to Medicare fee‐for‐service beneficiaries by phone if the phone allows for auto‐video interaction between the health care provider and the beneficiary.
If the "…telephone has audio and video capabilities that are used for two‐way, real‐time interactive communication." Sec. 102(a)(1)(B)
Under this new waiver, Medicare can pay for office, hospital, and other visits furnished via telehealth across the country and including in patient's places of residence starting March 6, 2020.

"Medicare will make payment for professional services furnished to beneficiaries in all areas of the country in all settings."

A range of providers, such as doctors, nurse practitioners, clinical psychologists, and licensed clinical social workers, will be able to offer telehealth to their patients.
Must consider state laws, rules and regulations for licensure, scope of practice, etc.
Additionally, the HHS Office of Inspector General (OIG) is providing flexibility for healthcare providers to reduce or waive cost‐sharing for telehealth visits paid by federal healthcare programs.
Effective for services on March 6, 2020 and for the duration of this PHE (Public Health Emergency), Medicare will make payment for Medicare telehealth services furnished to beneficiaries in any healthcare facility and in their home.
Expanded benefit is limited to qualified providers who have furnished Medicare services to the individual in the 3 years prior to the telehealth service (an established patient).

Or another qualified provider under the same TIN that has provided services within three years.

Patient must initiate the service (CMS has made it clear here, that you may advertise these services and let the patient know it is available, that is acceptable, just all communication must be initiated by the patient.)
Patient must give consent to be treated virtually and the consent must be documented in the medical record prior to initiating the service.
These visits are considered the same as in‐person visits and are paid at the same rate as regular, in‐person visits
Medicare coinsurance and deductible would generally apply to these services.
Providers must continue to comply with state telehealth laws and regulations
Treating patients across state lines
Professional licensure
Scope of practice
Standards of care
Patient consent
Payment requirements for non‐Medicare fee‐for‐service patients.
Cost sharing has been waived – you do not have to collect co-insurance, co-pay or deductible from you patients. Medicare will still only reimburse at the 80% rate.
These visits are considered the same as in-person visits and are paid at the same rate as in-person visits.
Visits provided via telehealth must have a Place of Service (POS) code of 02, not 11.
As of today, 03/27/2020, CMS/Medicare does not want a modifier on claims for Telehealth.
 Please do not include the –GT, -GO or -95 modifier on your claims.
Check our state's Medicaid policy for direction on modifiers. Medicaid in most states already have a more relaxed policy when it comes to Telehealth, so make sure and check if things have changes for them.
Also, check your commercial payers' policies, to make sure that you are up to date with their policies for Telehealth requirements and billing modifiers.
We would advise that you check your medical malpractice carrier for coverage, unfortunately we have heard from some providers in different areas, that their malpractice insurance told them services across state lines and such
Critical update from CMS dated 03/31/2020
"When billing professional claims for non-traditional telehealth services with dates of services on or after March 1, 2020, and for the duration of the Public Health Emergency (PHE), bill with the Place of Service (POS) equal to what it would have been in the absence of a PHE, along with a modifier 95, indicating that the service rendered was actually performed via telehealth."
Statement from HHS:
"Effective immediately, the HHS Office for Civil Rights (OCR) will exercise enforcement discretion and waive penalties for HIPAA violations against health care providers that serve patients in good faith through everyday communications technologies, such as FaceTime or Skype, during the COVID‐19 nationwide public health emergency."
For more information: https://www.hhs.gov/hipaa/for-professionals/special-topics/emergency-preparedness/index.html
For all Virtual check-in service, the call or other communication must be initiated by the patient. It would be best practice to note that on your documentation.
Established patients only
Verbal consent needed initially and then annually after that
Can use online, telephone, email, or other digitally supported communication
Must have permanent documentation
Please see this link for changes to Advances Payments from Medicare:
https://www.cms.gov/files/document/Accelerated-and-Advanced-Payments-Fact-Sheet.pdf?fbclid=IwAR1rLGMJMZAIO0gAxnZd0KQUE_w0cH5eMQQ4nbBXE7RTP2EqiAOrVpqmBlY
Sources and additional links
https://www.cms.gov/Medicare/Provider-Enrollment-and-Certification/SurveyCertEmergPrep/Downloads/1135-Waivers-At-A-Glance.pdf
https://www.cms.gov/About-CMS/Agency-Information/Emergency/Downloads/MedicareFFS-EmergencyQsAs1135Waiver.pdf